If you need help with your house plan, we will help you design your home for free. That's right, free. It is a free service that we have cheerfully provided for our customers for over forty years. Why do we do this?
Most People Don't Know How to Design a Home
The truth is that most people don't know how to design a home, and they need help. We, on the other hand, need to price and build homes using a good building plan. If you don't bring us a well-designed house plan, we can't tell you how much it will cost, and we probably cannot build from it. That's bad for us! We make our living building and remodeling homes, not designing them. So in order to get to the place where you can hire us to build your home or remodeling project, we will gladly help you with the design and pricing of it. It's a win/win for both of us.
It Saves Time and Money
Another reason we don't charge for designing your home with you is that it saves both of us time and money. It saves you time and money because you don't have to pay someone and then wait for them to design your home. It saves us time and money because we can design your home quickly, and it gets us closer to doing for you what we do for a living: building your home!
In years past, we have had people come to us with a blue-print for which they have paid $30,000 to $50,000. Only to find out that, after carefully studying the plan, they paid for a design that cannot be built and has serious flaws.
For instance, in one case the roof design of the plan did not fit on top of the first floor of the house. In several instances, we found the stairway poorly designed so that people would have to duck in order to avoid hitting their head on the floor as they go down the stairs. We have found plans where there was lack of structural supports and no space for them. Some plans had no room for heating and cooling ducts included in the design and no plumbing walls. Every time, we ended up redrawing the home plan ourselves anyway, so we could correct the design errors. Only then could we accurately price and build the home from a good set of plans.
If these folks had come to us first, they would have saved both of us a lot of time and money – time and money that could have gone toward building their new home.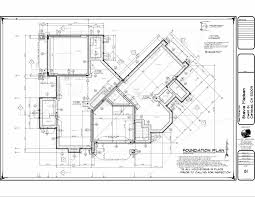 Most People Don't Know How to Design with a Budget
It is especially difficult to design a home with the constraint of a budget. That is because without experience, it is hard to know all the costs of the different things that go into a home. How much will wood windows cost you for your plan, for example? Are they more expensive than vinyl-clad windows? How much would it cost to place a basement under this house plan? These are just a few of the many questions that we can answer for you while we design your home together.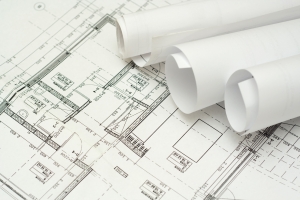 It wastes everyone's time when we price a house plan for you and it ends up being more than you can afford. If we work on the house plan together, then we can do it while keeping your budget in mind. We can then build your house for the price that you need.
Take Advantage of Our Resources and Experience
We have been designing and building homes for over 45 years. Years ago, we used to draw them out by hand, but now we design homes using state-of-the-art software. We use a professional design software package called SoftPlan. This software gives us the capability to literally build your home on the computer and to show you floor plans and 3D images of your home design.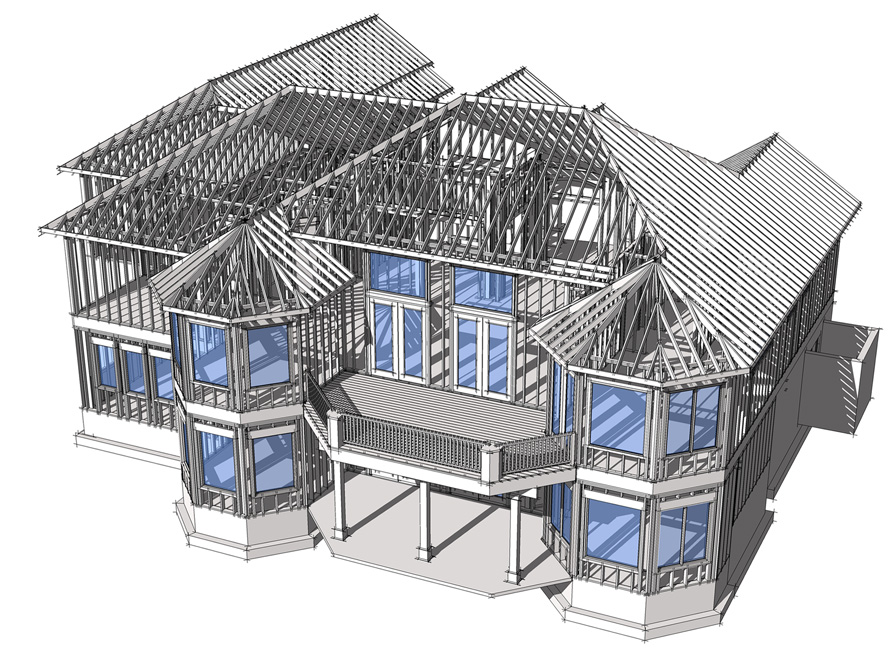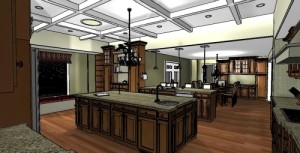 We have the software, and we have the experience. Butch has been designing and building homes for over 45 years. Shawn has been building homes full time for 19 years. Darek has an architectural degree from SIU, and has been designing and building homes for 25 years. Together, we three owners have a combined 89 years of experience.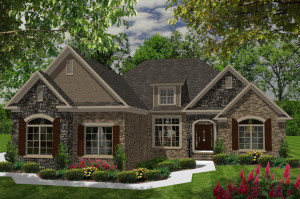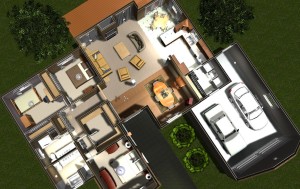 So yes, we offer you the service of designing your home for free. We want you to have the advantage of designing with someone who knows how to build a home. Doing it together helps both of us save time and money by getting a design that is buildable and affordable. And by the time we have finished designing your home with you, we hope to have earned your trust and the privilege of building your home.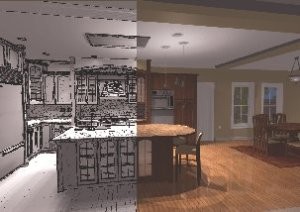 In the next part of our series on How To Build With Us, we talk about how to get started on your free design. Are you thinking about building, but don't have a plan to start with? Try starting with our sample plans here.