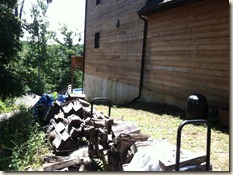 We were hired by a customer on the Lake of Egypt to build a deck last week.  It took us about four days to build.  She wanted to be able to step off of the existing rear deck.  She wanted it to extend down the side of her home and have a set of steps down to her pool.
The picture to the right shows the side of the house before the deck was built.  Lots of things in the way, gas line, downspouts, water hydrant, and part of the old handrail.  We wanted her new deck to closely match the style of her old deck so it didn't look "stuck" on but part of the overall feel of the home.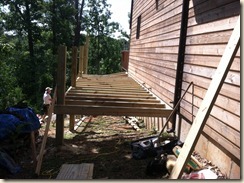 The house has a walkout basement that puts one end of the new deck over 11 feet above the ground.  For that kind of height, we use 6×6 posts on 8' centers. The ground was almost completely sandstone rock.  Digging the post holes took a major effort.
Posts are strung parallel to the house and the deck is squared using the Pythagorean theorem. (You read that right, we use Euclidean geometry.  We are smarter than we look.  We all have Phd's (Post Hole Diggers)).
Just before we began setting the posts for the stairs, the customer asked for a platform to break the long stair way up.  No problem.  Some more measuring and four more post holes later, a platform was framed.
The flat areas were neatly covered with decking boards and the railings were installed as well as a transition from the old deck.  With 6×6 posts and superior framing techniques, you could drive a car up on that solidly built deck!!
See the finished pictures below.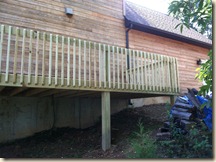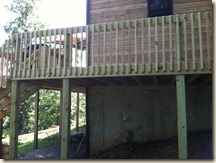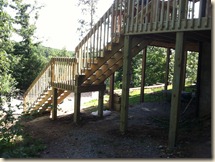 A solidly constructed and beautiful deck.  You know you want one!  Call us for a design and quote!
Jack Home Construction and Remodeling Services
995-2288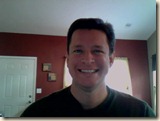 Shawn Jack, Phd.  (Post Hole Digger)