It has been a busy November for us.  I list here many of the services that we have had the privilege of providing our customers.  Perhaps you see something here that we can do for you!?
Services Provided with Thanksgiving and Good Cheer
We installed a new tile floor in a Master Bathroom in Carbondale.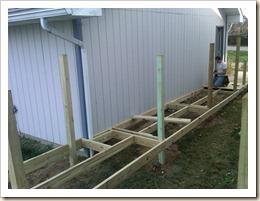 We repaired some siding that had blown off the side of a house, just before a rainstorm!
Installed two shower doors.
Repair ceilings and walls that were damaged by a leaking shower.
Installed a fancy storm door.
Remodeled a basement room into a spare bedroom with a guest bath and two closets.
Installed a 50' long ADA compliant ramp made of deck boards for an elderly Johnston City man.
Completed a new stand alone two-car garage.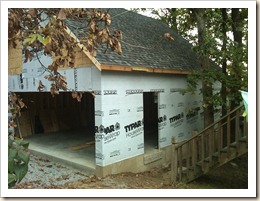 These are just of few of the many services performed last month.  We would be happy to visit your home and price similar work for you!
Yes, we are affordable and fun to work with.
Yes, some of our customers call us their heroes, but you don't have to!